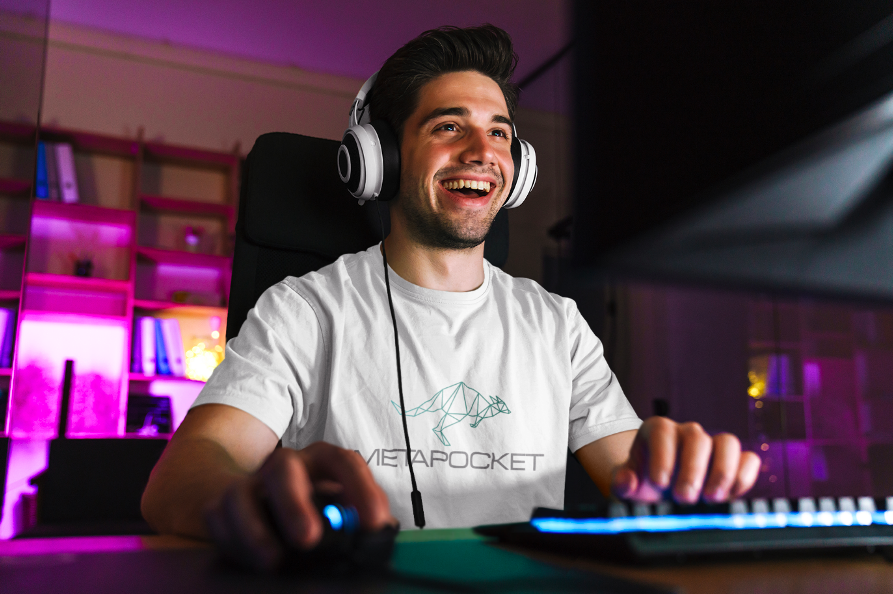 GameFi, often known as blockchain gaming or Play-To-Earn started off on a very strong premise: allowing users to immerse themselves in an alternate universe, playing their way through to earn cryptocurrency, and even make a living. However, in recent months (and even more evidently, as the markets dipped), it became evident that GameFi hasn't been able to keep up with itself and sustainably scale, despite its huge potential.
To solve this very real problem and pave the way for GameFi's recovery, MetaPocket has identified the core issues with Play-To-Earn today and come up with a simple, yet extremely effective solution to counteract it. Newcomers are deterred from joining the community often because of the complexity of joining and earning from blockchain gaming, and earning power may be too slow for current users to want to stick around in, especially if their limit is time.
MetaPocket, with its capabilities of supporting multi-currency, multi-layer and cross-chain transactions, as well as its compatibility with various platforms, GameFi projects, tokens and a wide range of blockchain games. It simplifies the entire GameFi experience, aiding in growing the community in size, and gives users more opportunities to earn, which then encourages them to stick around. Within the wallet, users can also make use of in-app functions that include but are not limited to a sniper bot that allows users to snipe up tokens at speeds of up to 0 seconds, increasing their profitability especially when it comes to new tokens. MetaPocket has a BSC LP in Pancakeswap where projects can advertise on or utilize for partnerships, which gives developers more incentive to join METAPK, on top of the core community aggregating features.
Experience it for yourself at https://metapocket.games/!